The marble market in 2020 is estimated at USD 13 billion and is projected to reach USD 16 billion by 2025, at a CAGR of 3.6% from 2020 to 2025. Growth of the construction industry has led leading to high demand for building materials such as marble is anticipated to fuel the growth of the marble market. High demand for residential and commercial infrastructure from the developing economies is driving the growth of the building & construction segment. (According to MarketsandMarkets Research Private Ltd.)
(Source: MarketsandMarkets Research Private Ltd.)
Building & construction segment accounts for the largest share of the marble market
The building & construction segment is estimated to lead the marble market in 2020 in terms of value, due to the rising demand for residential and commercial infrastructure. Marble is widely used building & construction application in flooring, wall, roofing, columns, and exteriors. In addition, marble is among the leading natural stones preferred for construction of residential and commercial buildings. Outbreak of COVID-19 from China and the impact of coronavirus in Japan, South Korea, Australia, India and Vietnam has caused a trivial decrease in the consumption of marbles. However, the consumption of marble is expected to resume from the second half of 2020.
(Source: Mordor Intelligence)
White segment is estimated to witness fastest growth in the marble market, during the forecast period
Based on color, the white segment is estimated to witness highest growth in the marble market during the forecast period. White marble is highly suitable for structures that require luxurious and aesthetical appeal owing to its wide range of shades, textures, and patterns. Various renowned structures such as the Taj Mahal and the statue of Lincoln were made using very bright white marble.
White Marble in Vietnam
White marble originated from Vietnam is now considered the best white marble material in the world. More than 70 huge pure white marble quarries are located in the 11 north regions in Viet Nam especially in Yen Bai, Nghe An Province. According to test results No. 6578 / VLXD-TTKĐ, the water absorption rate is 0.2%, compressive strength 79.3 N / mm2, hardness of 4 scales Mohs, CaCO3 98.71%, which make those quarries are the highest quality white stone quarries in the world.
Viet Nam White Marble reaches the biggest quantity. About 200 million cubic meter of white marble have been fulfilled for slab & tile production and 1.2 billion tons have sufficient quality to produce calcium carbonate powder.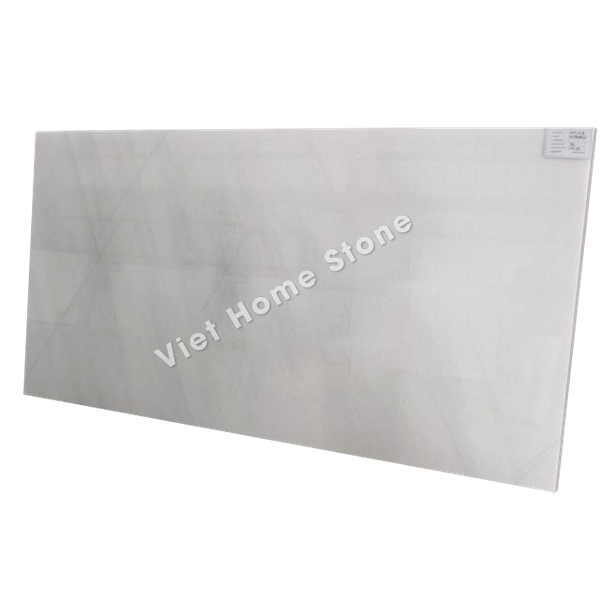 Viet Home Stone – a member of Nhat Huy Group, has natural stone quarries and factories at Nghe An with a total area of about 60.000 square meter. Nghe An is a province with potentiality of construction stones, of which the most typical is white marble stone at Quy Hop district with the white level of more than 98%; the CaCO3 content of more than 95%.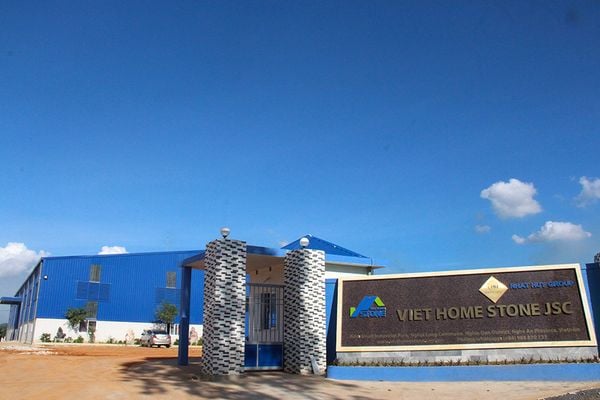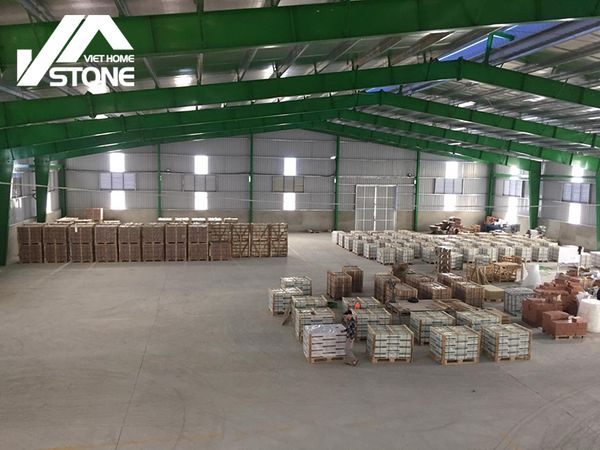 As a leading natural stone exporter in Vietnam with more than 15 years of experience, VHS offers:
The best Vietnam White Marble up to customer requirements at best price & high quality for domestic consumption and exportation.
Our products are available in a wide variety of sizes tailored to our customers operations, ranging from white marble slabs to marble tiles (60x60, 60x30, 80x40, Slab: 2/3cm thickness, size 200upx150up) and samples can freely provide to test.
All products can provide lifetime warranty and highly standard packing for US and Euro market.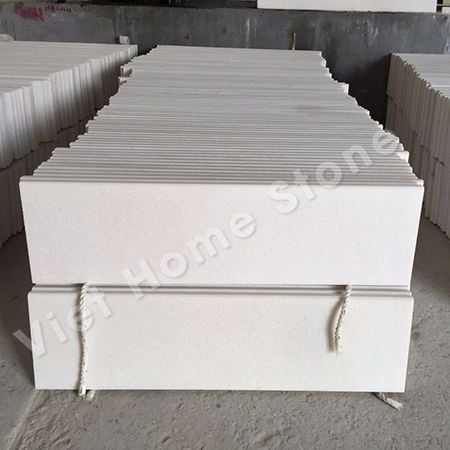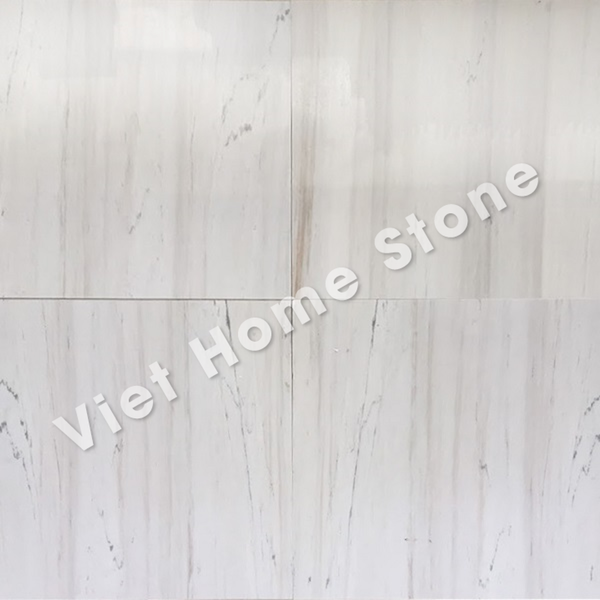 Beside, we also have ORIENTAL WHITE MARBLE MOSAIC COLLECTION including handcrafted mosaic designs from Asian Oriental White Marble with elegant patterns.